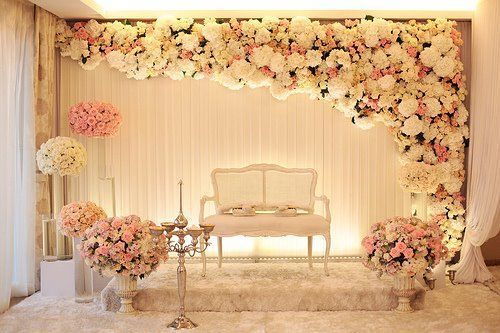 After all the planning and money you pour into D-Day in Goa, plenty of weddings end up being just like each other…staid, boring, un-original. Here is a shortlist of ideas that could help you add small personal touches to your special day so that it does not end up being "just another wedding." Wedding planner Kelly Miller from Infinity Events is a Goan based business that is specilaises in planning weddings for outstation clients share how best you can personalize your big day.
Goa has been a popular wedding destination mainly dues to it beautiful beaches and low cost of organizing a wedding here. Beach facing hotels for guests are available as low as $30 a day and venues costing under $5000.
Incorporating your hobbies in to the wedding ceremony is a great way to add your own personal touch. If you like to read, have a small book shelf/library set-up which can double as a photo booth. If you are crazy about chocolate , find a way to blend little goodies of chocolate in with your invites or have small personalized bars made for each place setting.

Have a two-day celebration instead of one. Have the ceremony with the setting sun as the backdrop and schedule the reception for the following day, thus ensuring a relaxed and unhurried event.

Your out of town guests would love to have personalized 'welcome packs' addressing each one with mentions of the flow of the ceremony and reception along with little gifts

If you guests will have to walk from the ceremony venue to the reception venue, you can hand out helium filled balloons matching your color scheme. They could carry these into the reception venue and could be a part of the grand entrance and first dance.

Choose a cocktail that would be the signature drink for the event and give it a quirky name.

Do away with the traditional wedding car and go for alternative vehicles. You could even have a small entourage of minis rented out in different colors.

A nice decorative wall of pictures of your immediate family members on the day they got hitched would be a beautiful touch and a conversation starter for your guests as well.

Swap the traditional guestbook for alternates such as pottery items or image puzzles of you and your fiancé which can be pieced together on a wall at the reception.

If you love your pets, you can have them be a part of the occasion as well. A cute bow on your dog and he could be all set to play the part of the all-important ring bearer.

Hand out some 3D glasses as favours or even button badges, all of which will make for attractive photos.

Make customized props for photos themed for the occasion. These could be simple call-outs or even shapes with funny words that your guests could use.

Paper Lanterns make for beautiful decorative items. You would need at least a hundred to fill up space. Add a tiny LED and it would appear like each lantern is glowing in the dark.

Instead of floral bouquets, ask your florist to make a crown of flowers and corsages for the bridesmaids.

If your itinerary is scheduled to go on for the entire day, have little resting areas for your guests with water and cool towels. A bit of light music playing will also add to the lovely ambiance.

Hiring a comedian apart from the DJ and band would ensure that people have a nice hearty laugh while being entertained as well.

Have the best man host a short quiz on the two of you that guests could participate in.

You can have the reception venue arrive in style with a dim lights or even a spot light if possible along with the DJ playing a catchy tune as it is wheeled in.
Contact Kelly here
To be informed of the latest articles, subscribe: